Previous Events And Activities
Kampung Agong was the ideal place for the events including motivational campaigns and others. Your event or activity becomes more attractive and successful with a pleasant and open area surrounded by the fields.
Our theme park is a wonder of nature and people consider it a reflection of the magnificent and fascinating sceneries, the relaxing atmosphere, the peaceful environment, and the chirping of birds, every single part of it contributes to intensifying the attractiveness of your event.
Your event or activity can be a great success with a pleasant and open area surrounded by fields of our traditional theme park. Come and visit us today to have a wonderful experience to discover kampung culture.
Our themed park also have its own events such as Hari Raya Rumah Terbuka, Karrival Sukan Rukyat and more. Here is the collection of some of our previous events and activities.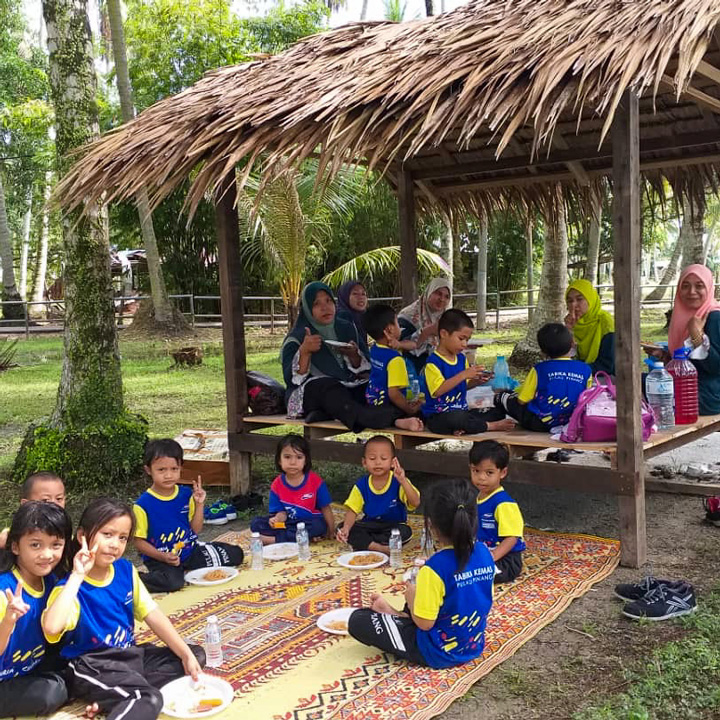 Raya Open House (Hari Raya Rumah Terbuka) (2019)
Raya open house, also known as "Hari Raya Rumah Terbuka", is being celebrated at Kampung Agong since 2019. Aidilfitri feast people used to enjoy this major occasion by eating delicious feast. You can take your food to enjoy with your family and friend. This festival of gathering is celebrated in our village with full excitement.
Sports Carnival (Karnival Sukan Rakyat) (2019)
Sports carnival is a unique sports community. In major amusing and entertainment competition held at Kampung Agong. People enjoy this great event enthusiastically. Feast celebration the viewers enjoy this carnival while eating outside food and snacks. They eat sandwiches, bread rolls, light snacks, fruits, and drinks. Activities during the celebrations include various activities including tug of war and many other small games.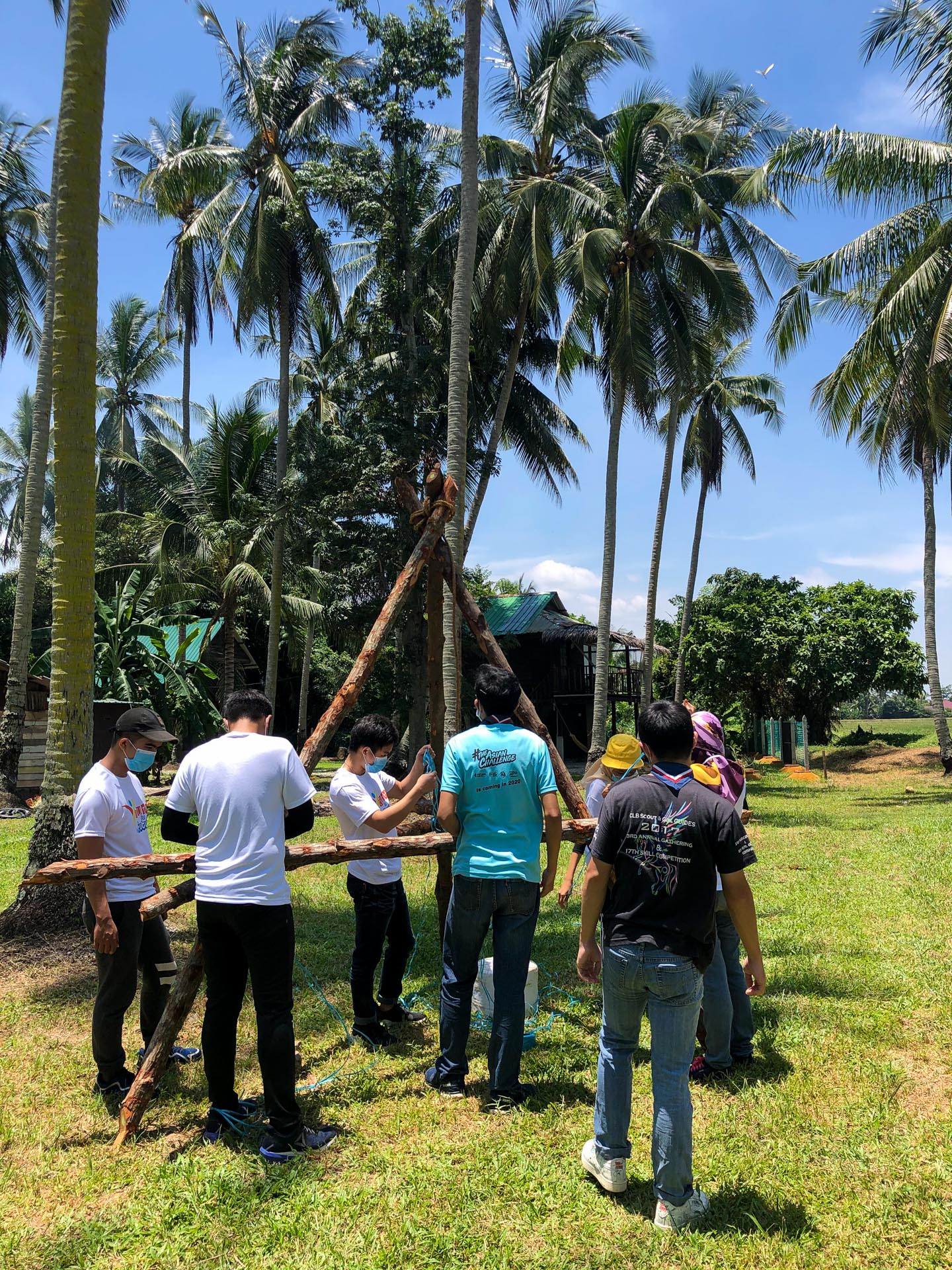 Youth Volunteer Team Building Program (2020)
This program aims to promote youth volunteering. Experts give deep and inspiring speeches and lectures to encourage youth. Activities during the celebration include drawing and sculpture-making for the volunteers.
Merdeka Days Celebration (2020)
Merdaka Days are the national days of Malaysia and are celebrated on August, 31. During this, Merdeka celebration many people come cycling with their bikes and motorbikes. People gather at Kampung Agong with friends and family.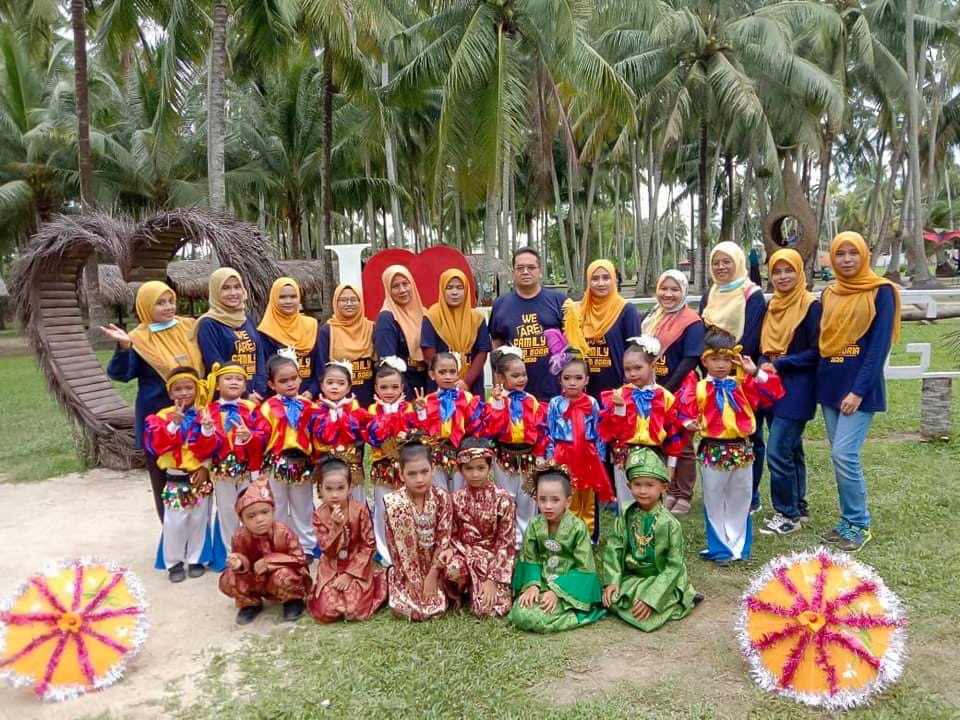 Boria Cultural Heritage Art Dance Performance (2020)
In this art dance performance, many dance students come to Kampung Agong to show their remarkable dance performances. Dance lecture takes students to come to Kampung Agong and make performance.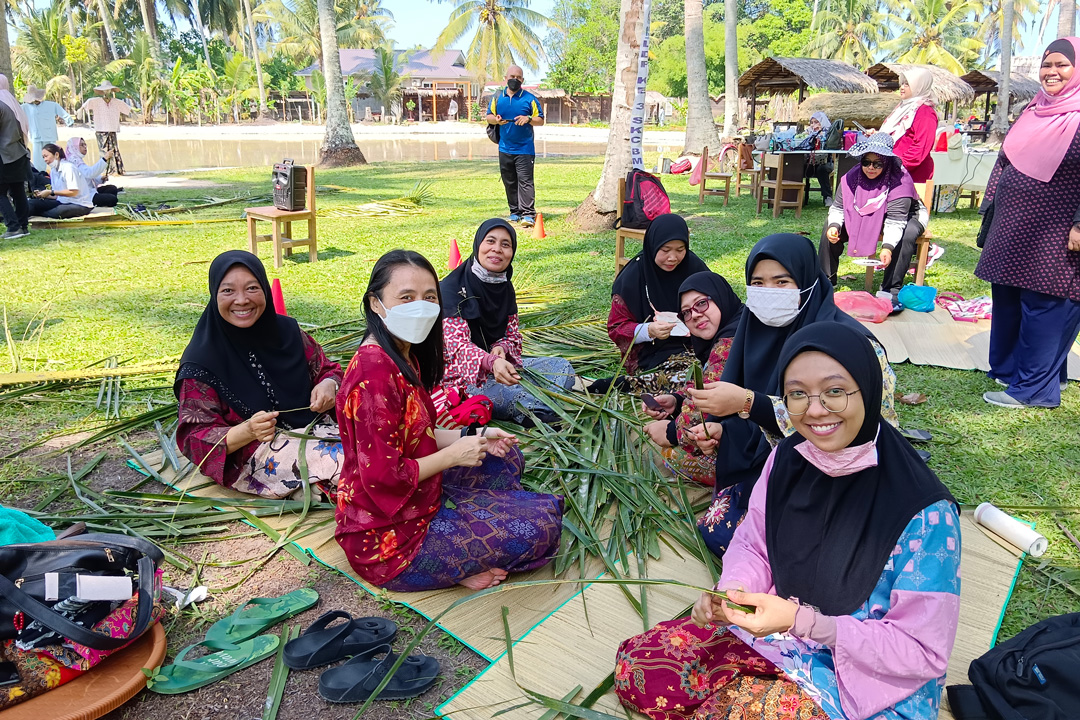 Sukaneka SK Convent BM (2022)
They do team building activity and enjoy the selfie match competitions.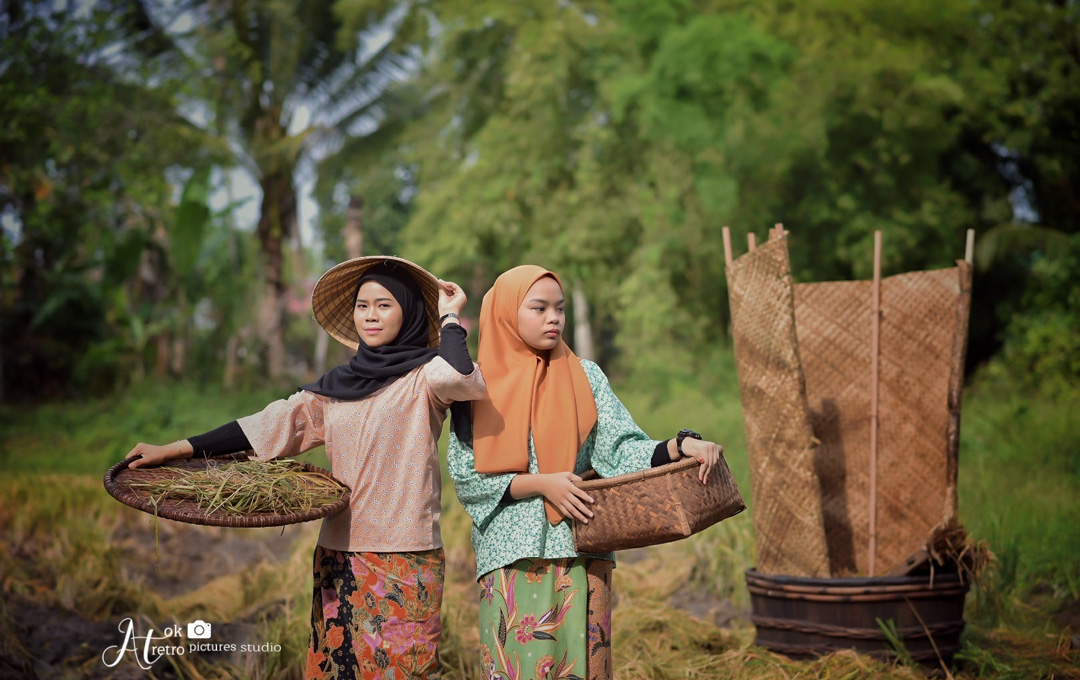 Nanyang Fashion Shoot, Collaboration with Canon Malaysia (2019)
Photographers from all around the world visit Kampung Agong for Nanyang Fashion Shoot. They collaborate with talented local makeup artist teams to exchange their photography skill.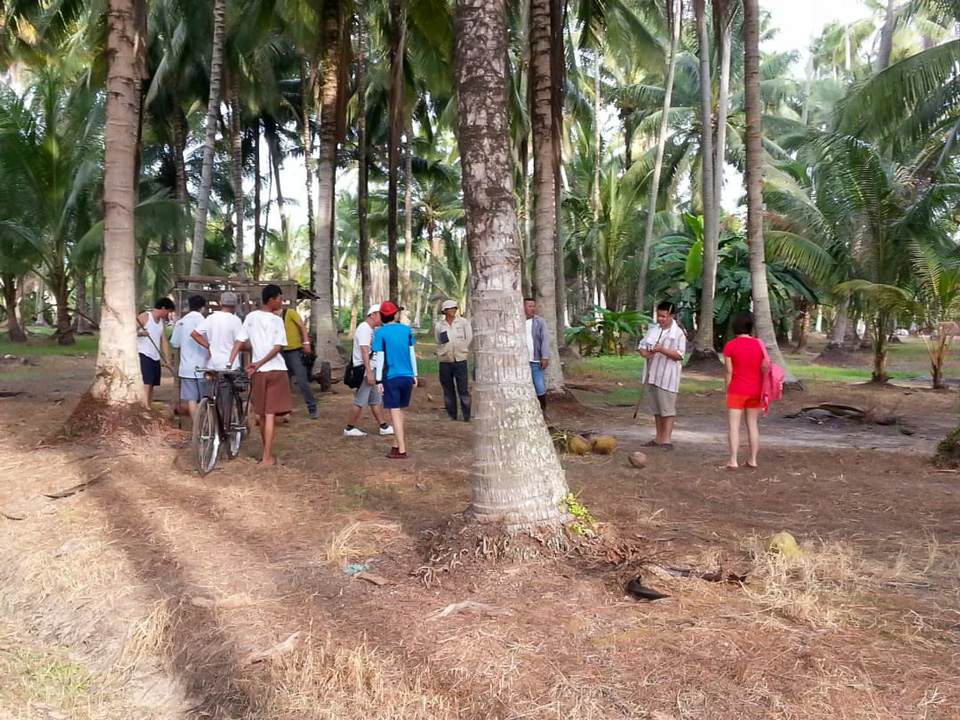 Film Shooting Title The Journey: Our Homeland (我们的家园) (2015)
Not only the events, but the producers of the great movies select our place for the shooting of their films. The directors, producer, and their teammates enjoyed their film shooting in our village. They get a chance to capture beautiful scenes and atmosphere for their movie. It took around 2 weeks to complete the film at Kampung Agong. The film is an excellent portrayal of Chinese culture and Baba Nyonya culture.
Let's Paint Together (2019)
There is a painting competition among the participants that is very popular among the inhabitants. The painting lecturer takes their students to come and visit the beautiful and extraordinary landscape at Kampung Agong.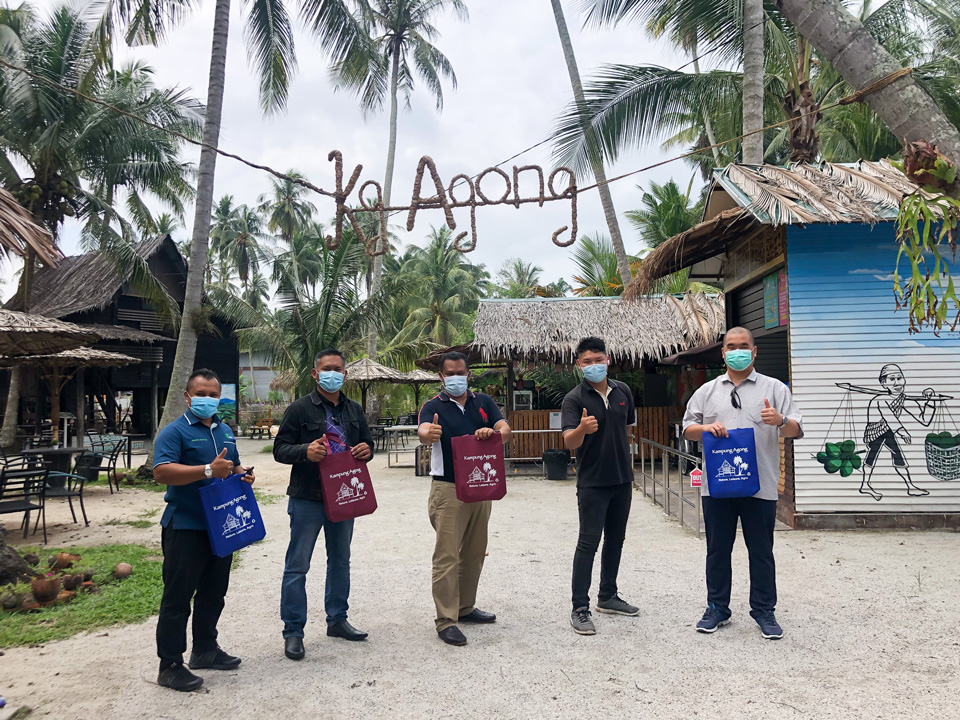 Visitor From Deputy Director General Of Agriculture Malaysia (Timbalan Ketua Pengarah Pertanian Malaysia) (2021)
The main focus is the study and awareness of coconut and paddy field plantations in Kampung Agong theme park area. Visitors are much inspired that how beautifully we design our themed park. Case study several advanced methods of harvesting to the locals.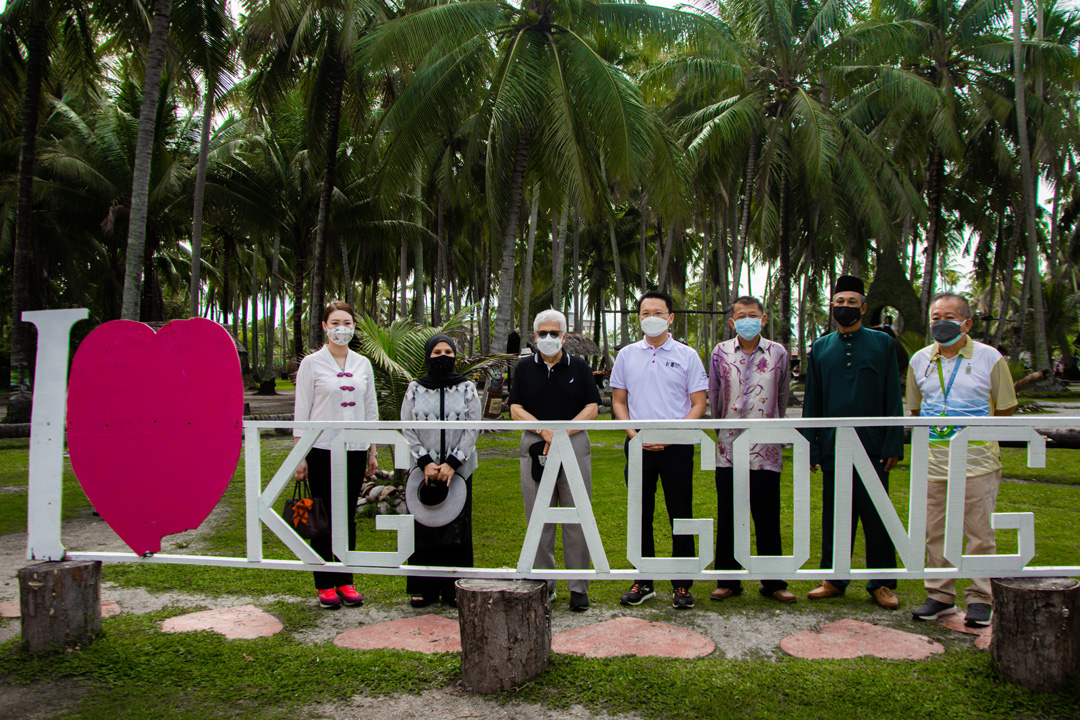 Visited And Perfected By Tun Dato' Seri Utama Ahmad Fuzi bin Haji Abdul Razak (2022)
Excellency Tun Dato 'Seri Utama Ahmad Fuzi bin Haji Abdul Razak and his wife are willing to come to Kampong Agong for a long period. They visited and perfected our theme park. They enjoyed the fascinating scenery of the park. He and his entourage were also paraded on a rickshaw around Kampung Agong too.