A large number of tourists came and enjoy the vast number of activities at Kampung Agong. People consider it a golden opportunity to have a break from your busy routine. People use to come with their families and friends and spend quality time. Others came alone to refresh their mind and soul in the refreshing atmosphere of our park.
Following are some activities that you can enjoy at Kampung Agong: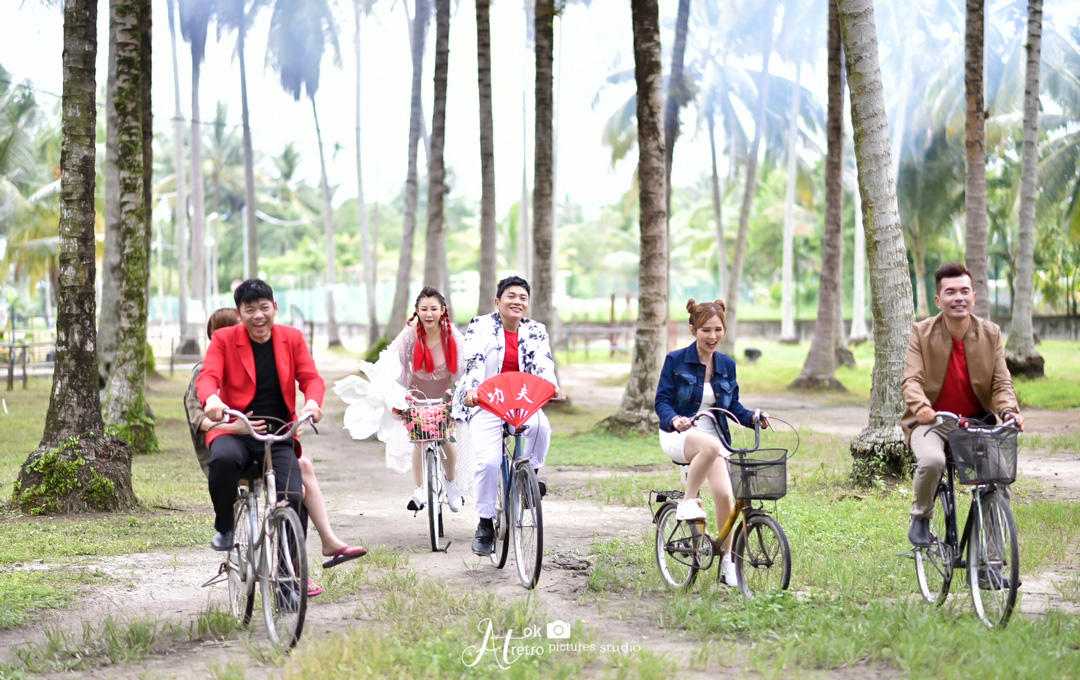 Cycling
Physical fitness is important to be fit and healthy. At Kampung Agong, cycling trails are available to steer your wheels for your physical fitness. Cycling is really amazing for your overall health and strengthens your lower body muscles. Avail of the great opportunities of cycling in the calming and beautiful series of the village.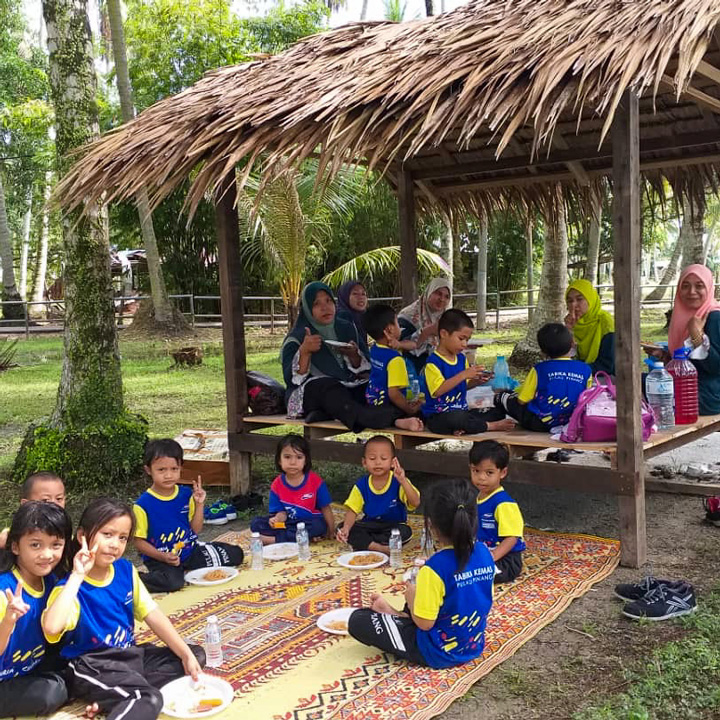 Picnic
We provide you with perfect and convenient picnic opportunities to link up with family and friends, whether you want to escape from your hectic office routine and want to spend a lunch break with colleagues or want to hang out with friends, we provide you with a clean and peaceful environment at our park.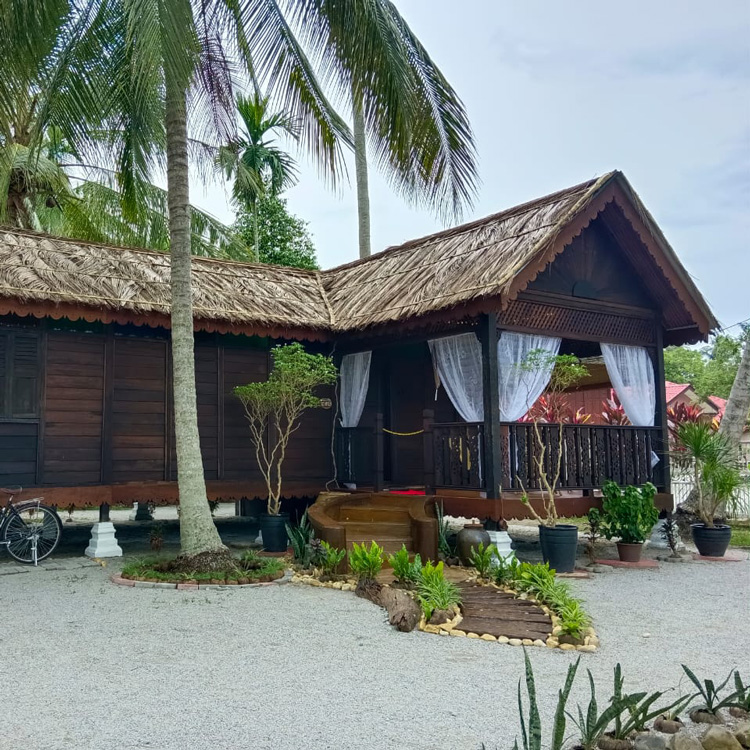 Homestay Accommodation
We provide a Malay traditional house concept that can be your holiday home. You must visit these sweet houses and pick your favourite from the available four houses. All four houses provide the convenience of living at the kampung homestay experience.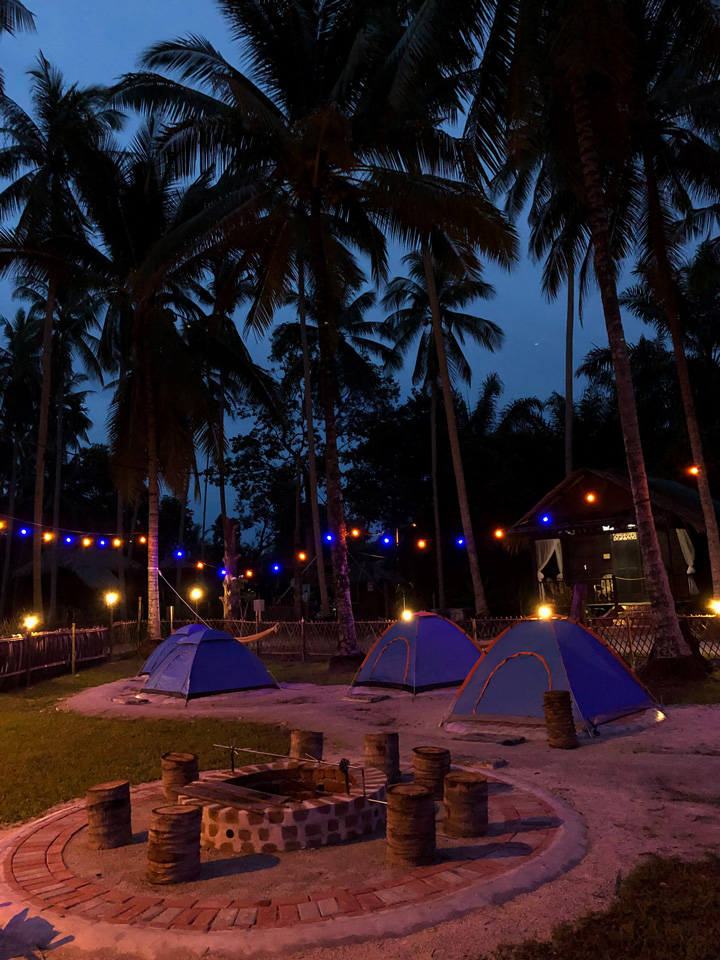 Camping
Camping has plentiful benefits for young and adults, we have wonderful camping places to spend your quality time with family in the open and fresh air. This is a perfect opportunity to refresh your body and soul by staying close to nature. We also have a package of barbeques that you can get a new experience while doing camping.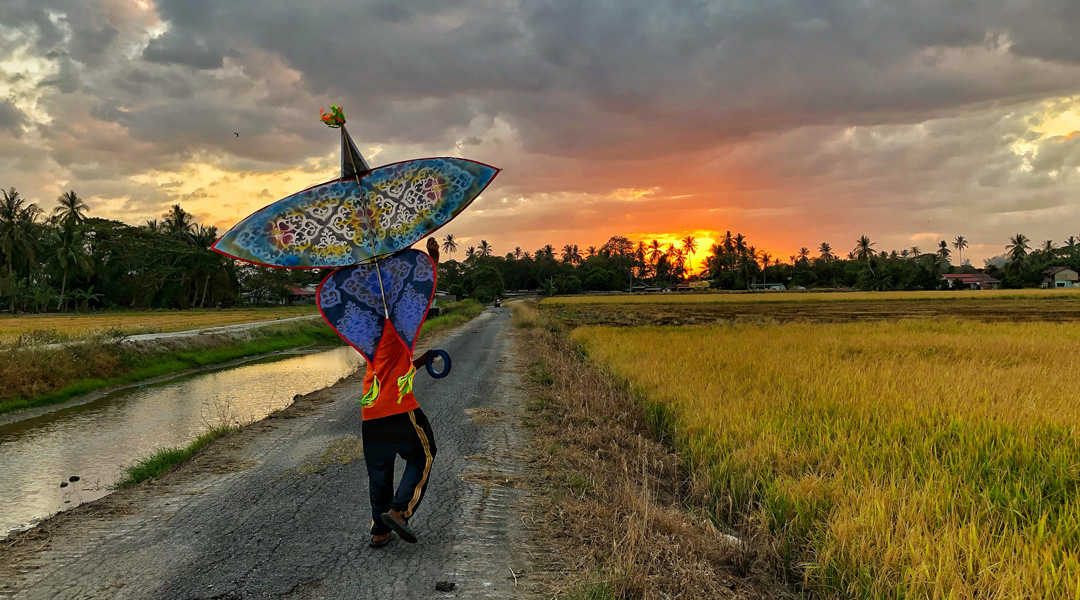 Flying Kites (Seasonal)
We provide kite flying at our park to clear your mind and have fun with friends. This is good for eye stimulation, neck and shoulder exercise while connecting with the sky and nature. Let your tiredness fly in the air while flying kites high in the sky.
Experience Traditional Paddy Harvesting (Seasonal)
You can experience the harvesting process of paddy fields which can be amazing for some of you who have never seen the paddy harvesting process. At the same time learn various unique methods of harvesting.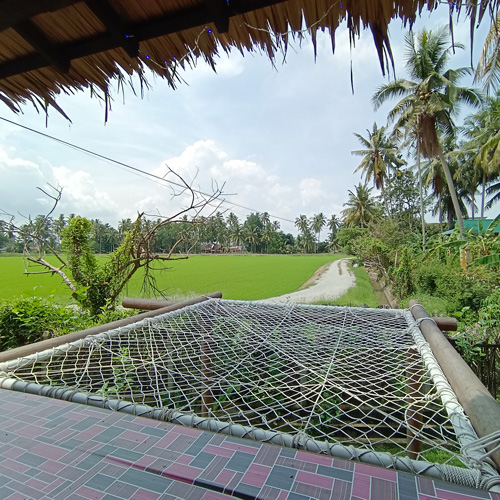 Hammock
You can enjoy a sunny day at our park while seeing the beautiful scenery. This with a nap in the hammock which has a natural rocking motion and zero pressure points to relax you with a focus on mind and body.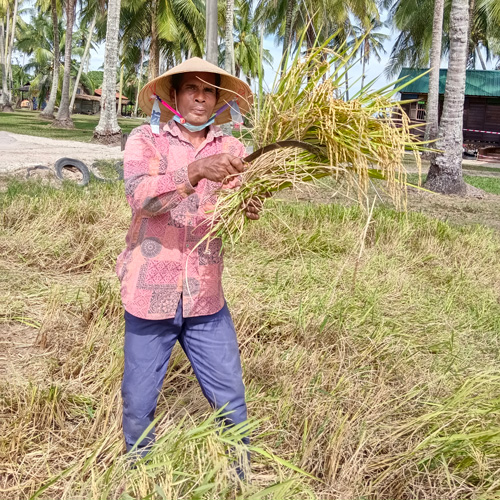 Farming And Orcharding
We have farms and coconut orchards to make the environment more attractive and appealing for with more visiting places for you at one location. We have paddy fields as well.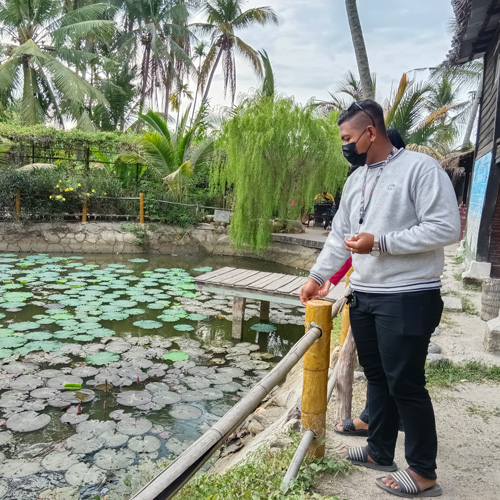 Fish Feeding
We feed fish in a lily pond, you can also feed our fish with some fish food and get have fun with your kids while feeding fish.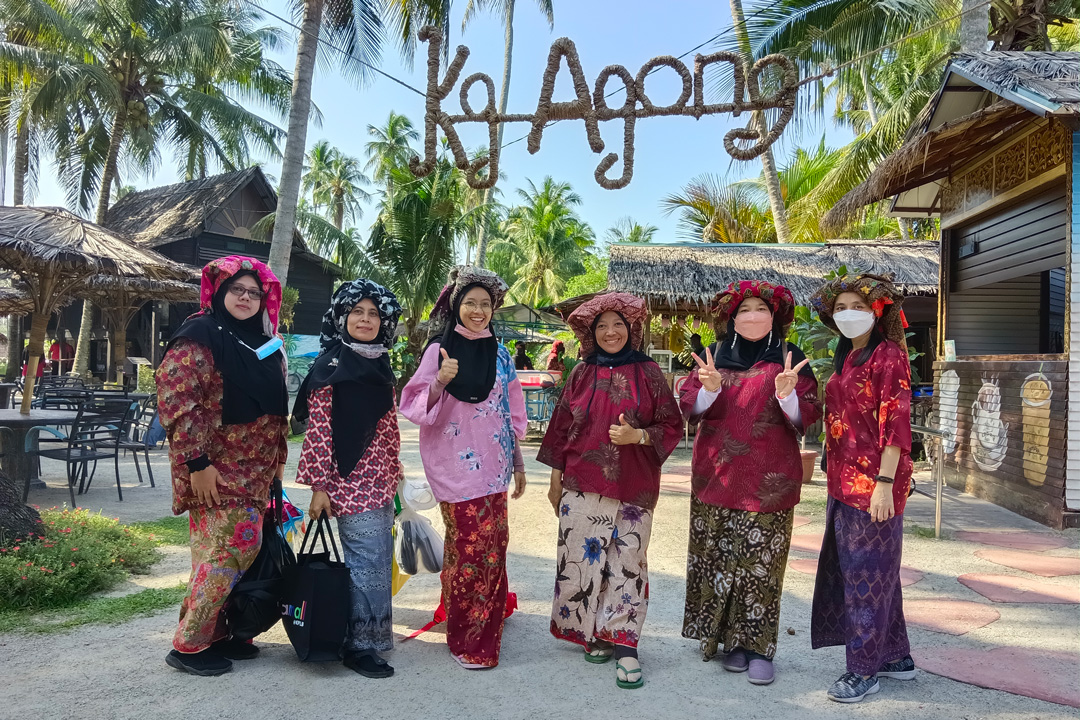 Traditional Costumes Experience
We provide a variety of traditional costumes. You can try any of your chosen outfits from the variety of traditional dresses that we offer and can capture the moments. And is a great opportunity to experience traditional clothing in the fascinating sceneries of Kampung Agong.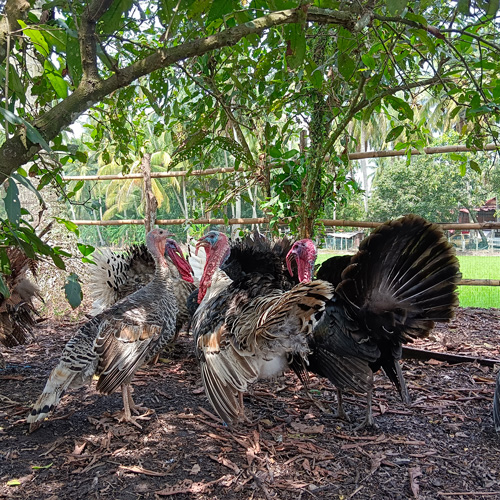 Mini Poultry Farm
We have a mini poultry farm to make our space more useful as well as attractive. You can have more knowledge about chickens during your visit to the poultry farm. You will also get a chance to see how these birds are raised by the local farmers for egg, meat and feather.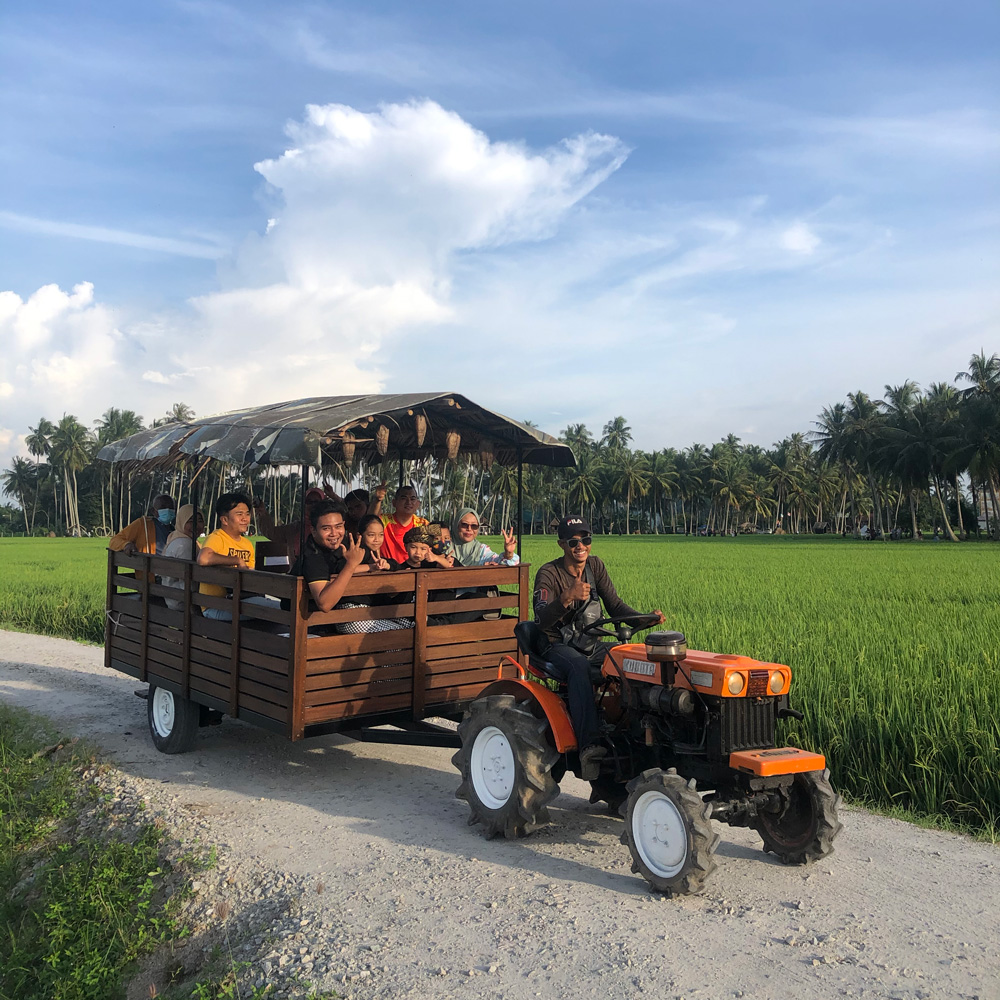 Tram Tour
You can enjoy a tram tour with your kids, friends and family. You will love this tour to feel more natural calm with serenity. You can explore the exceptional sceneries of Kampong Agong in a single 10 to 15 minutes ride on the tram.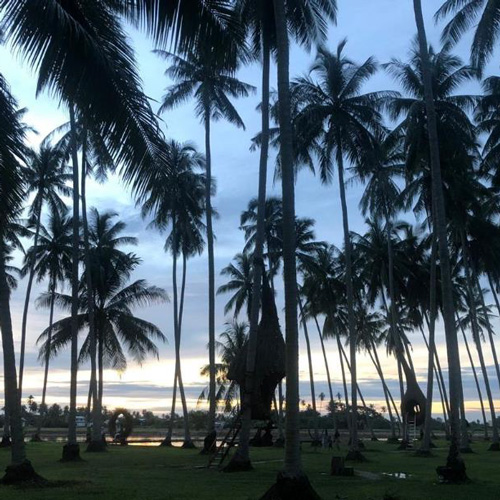 Tropical Fruits Farm Tour
You can get a tour of tropical fruits farm as a coconut farm, papaya, bamboo starfruit, soursop tree and others. These farms are rich with seasonal fruits and it is a great opportunity to experience exotic fruit farming.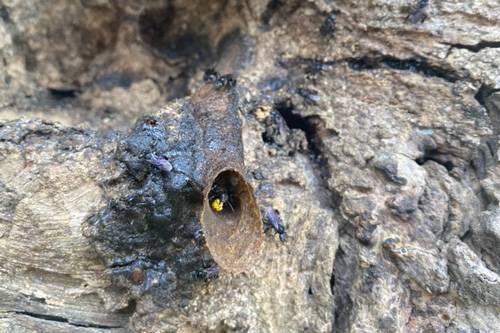 Stingless Bee Farm
Stingless bees are so important to our environment. You will be amazed at how fast these insects work. We will explain about species that we have on our farm and hand on how to harvest stingless bee honey from their hive. See these incredible little creatures and learn how beautifully we harvest their sweet honey.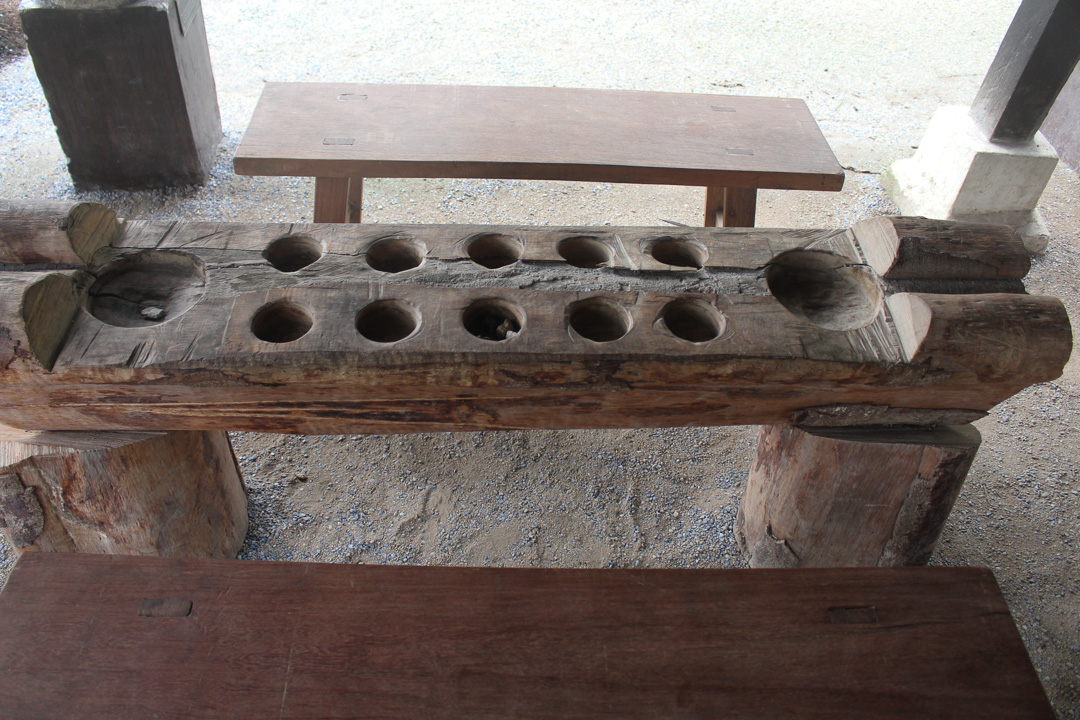 Congkak
Here you can experience the traditional Malay game. Normally is made of wood and usually, people play congkak in their free time. This traditional game will bring the visitors together and they develop good bonds. It further enhances the fun of your trip.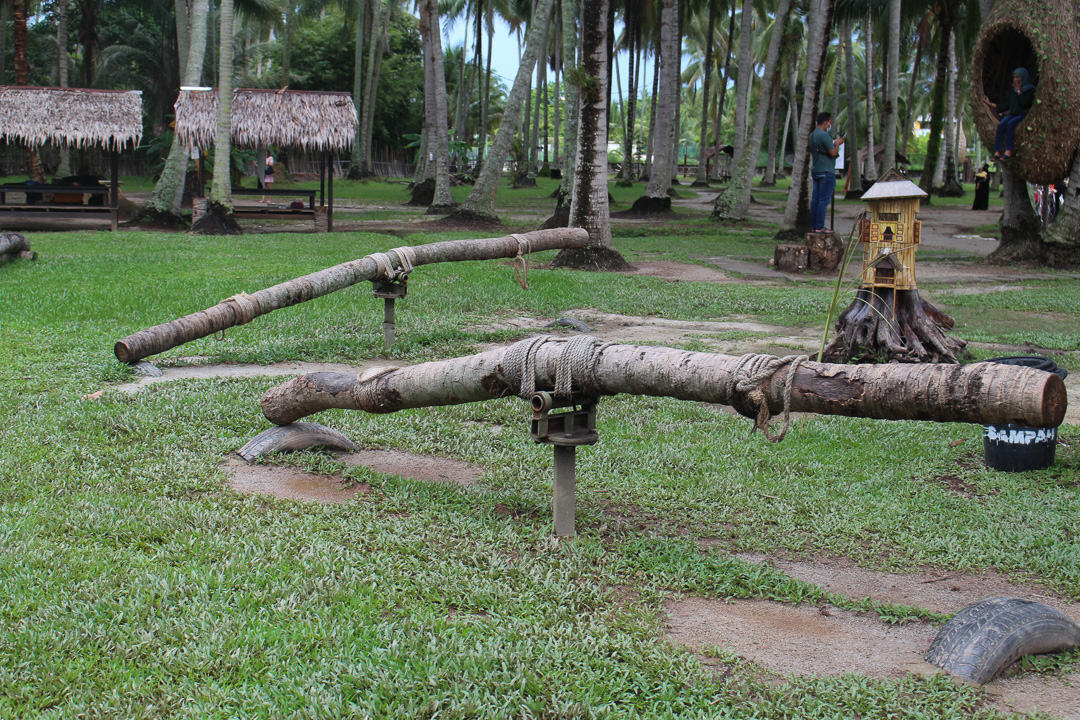 Seesaw (Jongkang Jongket)
Is a great childhood memory as a children's game, consists of a longboard with a tied in the middle and both ends can fluctuate. Our seesaw is made from our coconut tree through the traditional manufacturing method.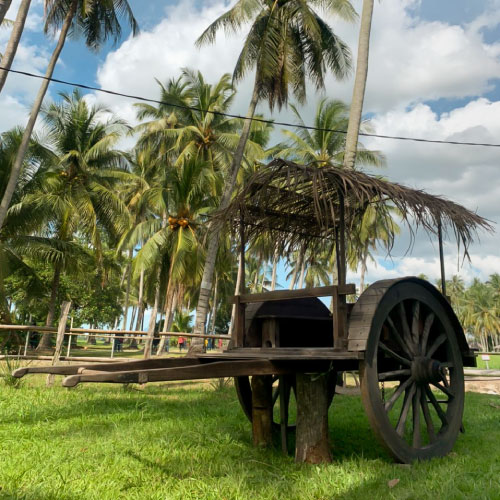 Ox Cart (Kereta Lembu)
This is our new attraction, a two-wheeled ox cart sculpture. It is a traditional Malay vehicle since the mid-nineteenth century. The tourists capture pictures with this great piece of art. It keeps the visitors more engaged in Malay culture.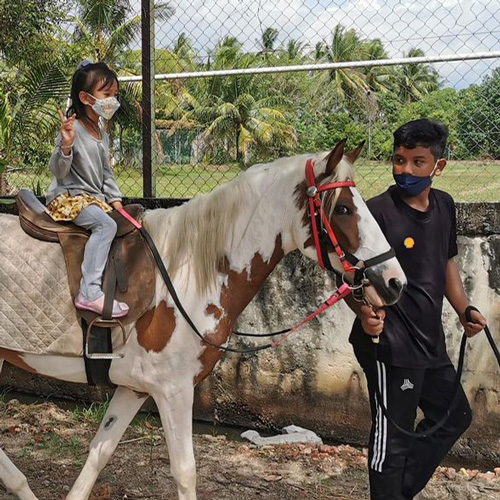 Horse Riding
FFor now, you can enjoy horse riding and can capture beautiful moments with five little cute horses. Meet our new friend (horse) today!!! Puteri, Bushra, Uncle Lucky, Snoopy and Princess Appalosa. Online booking is available. For more information WhatsApp us.