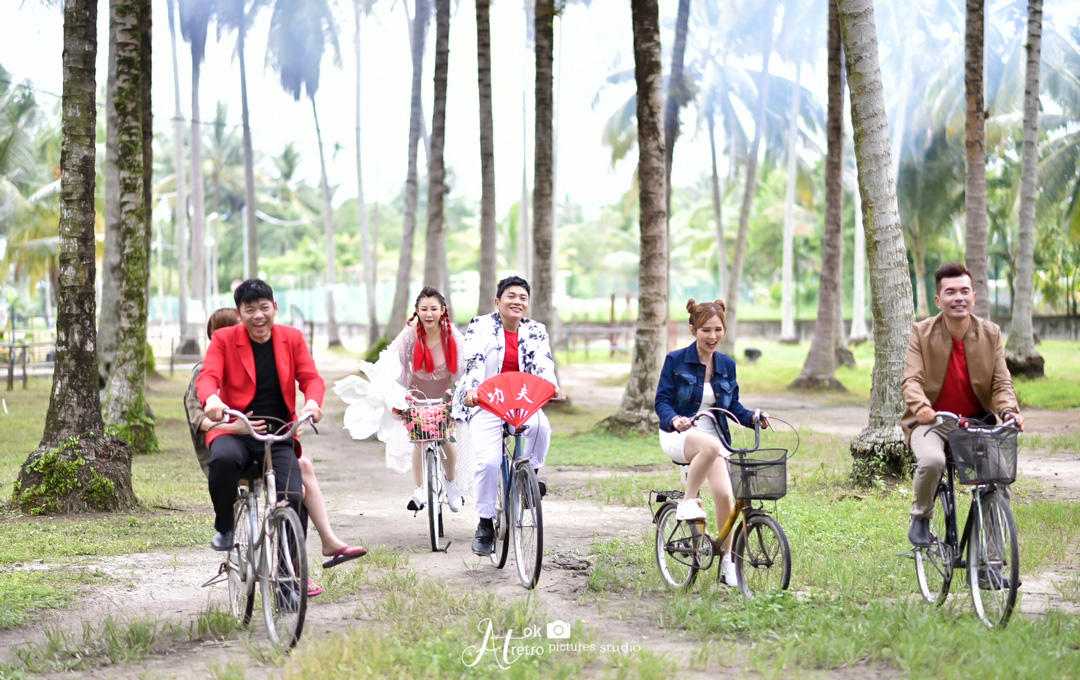 Cycling
Physical fitness is important to be fit and healthy. At Kampung Agong, cycling trails are available to steer your wheels for your physical fitness. Cycling is really amazing for your overall health and to strengthen your lower body muscles. While cycling you can also see the scenery and the quiet atmosphere of the village.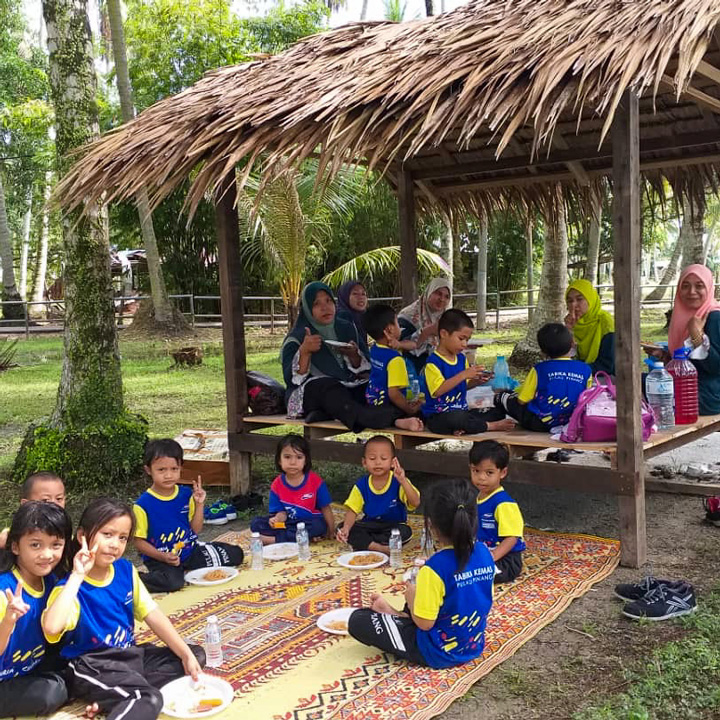 Picnic
We provide you perfect and convenient picnic opportunities to link up with family and friends, whether you want to escape from hectic office routine and want to spend a lunch break with colleagues, or want to hang out with friends, we provide you with a clean and peaceful environment at our park.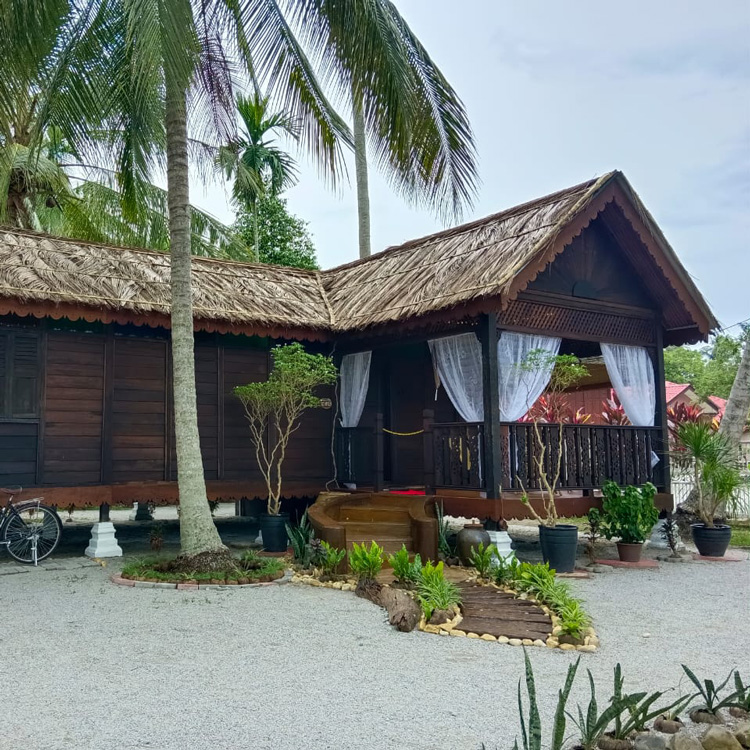 Homestay Accommodation
We provide a Malay traditional house concept that can be your holiday home. You must visit these sweet houses and pick your favourite from the available three houses.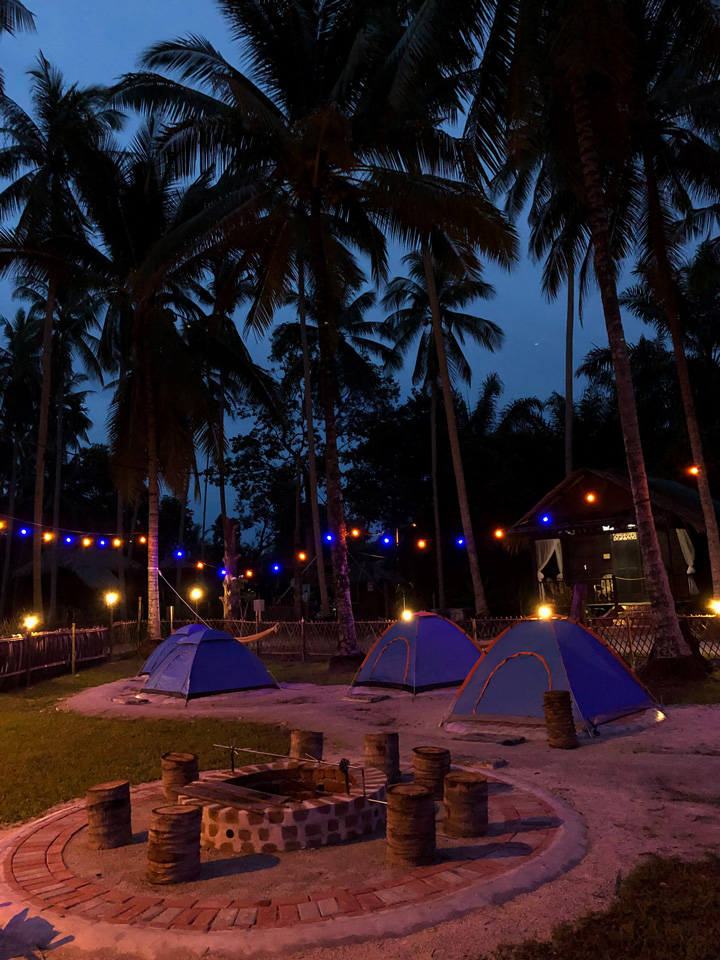 Camping
Camping has plentiful benefits for young and adults, we have wonderful camping places to spend your quality time with family in the open and fresh air. We also have a package of barbeque that you can get a new experience while doing camping.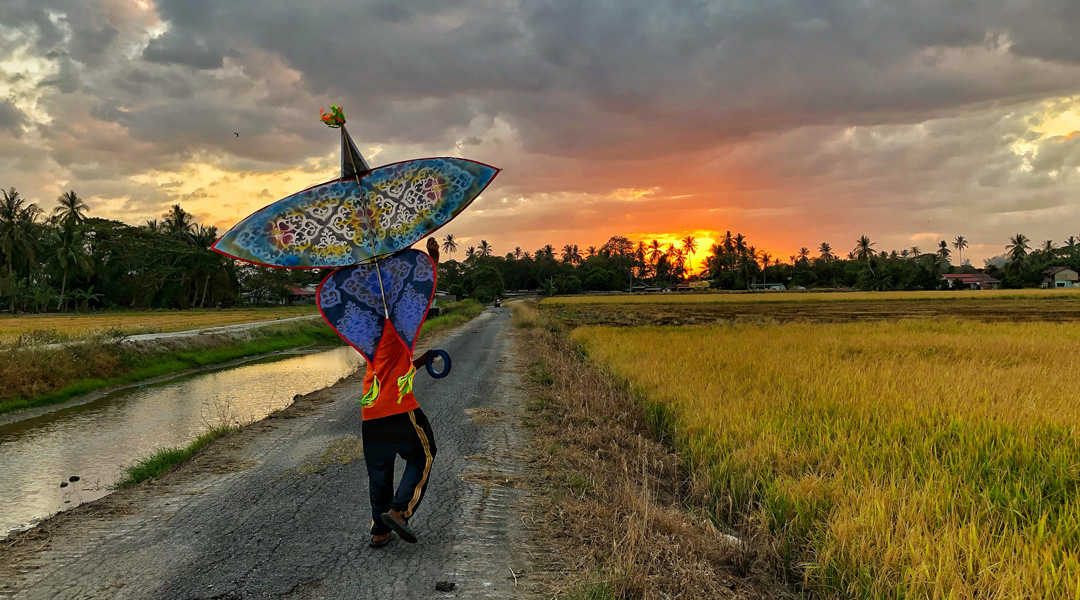 Flying Kites (Seasonal)
We provide kite flying at our park to clear your mind and have fun with friends. This is good for eye simulation, neck and shoulder exercise while connecting with the sky and nature.
Experience Traditional Paddy Harvesting (Seasonal)
You can experience the harvesting process of paddy fields which can be amazing for some of you whoever saw the paddy harvesting process.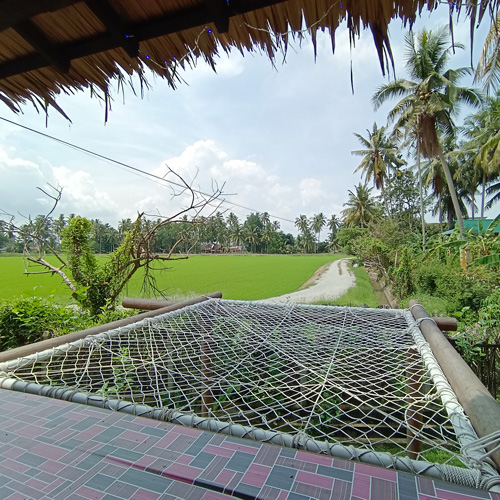 Hammock
You can enjoy a sunny day at our park while seeing the beautiful scenery. This with a nap in the hammock which has a natural rocking motion and zero pressure points to relax you with a focus of mind and body.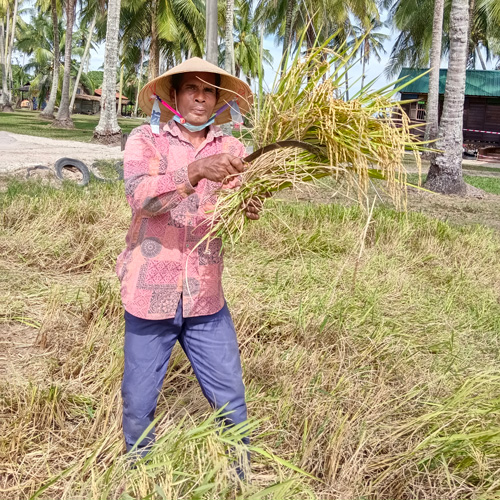 Farming And Orcharding
We have farms and coconut orchards to make the environment more attractive and appealing for with more visiting places for you at one location. We have paddy fields as well.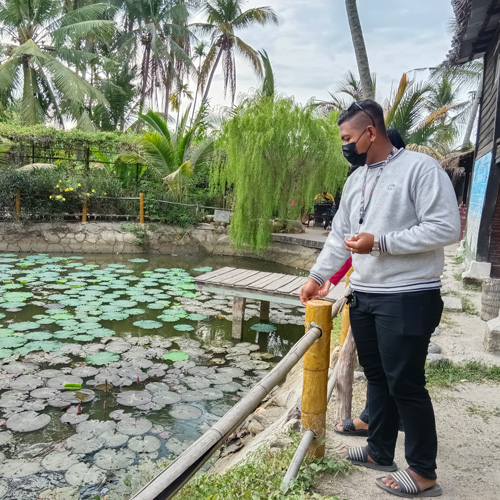 Fish Feeding
We feed fish in a lily pond, you can also feed our fish with some fish food and get have fun with your kids while feeding fish.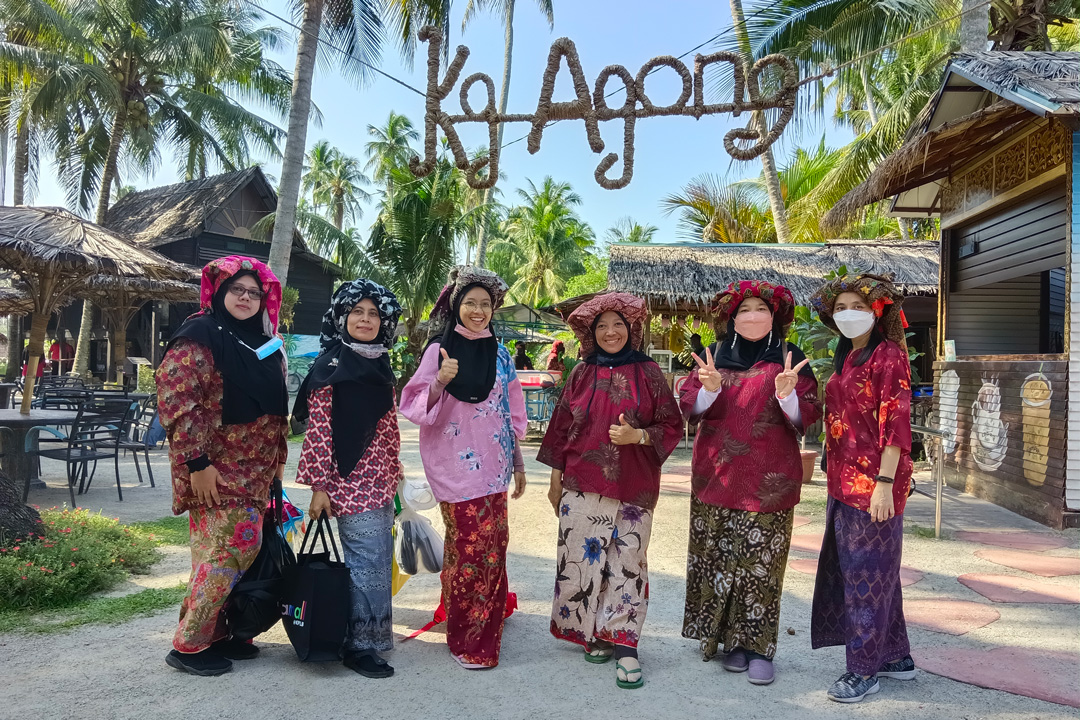 Traditional Costumes Experience
We have a variety of traditional costumes which you can try any of your chosen outfits and can capture the moments.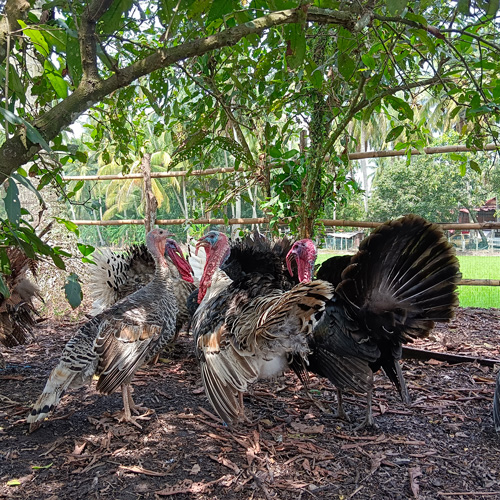 Mini Poultry Farm
We have a mini poultry farm to make our space more useful as well as attractive. You can have more knowledge about chickens at your visit through the poultry farm.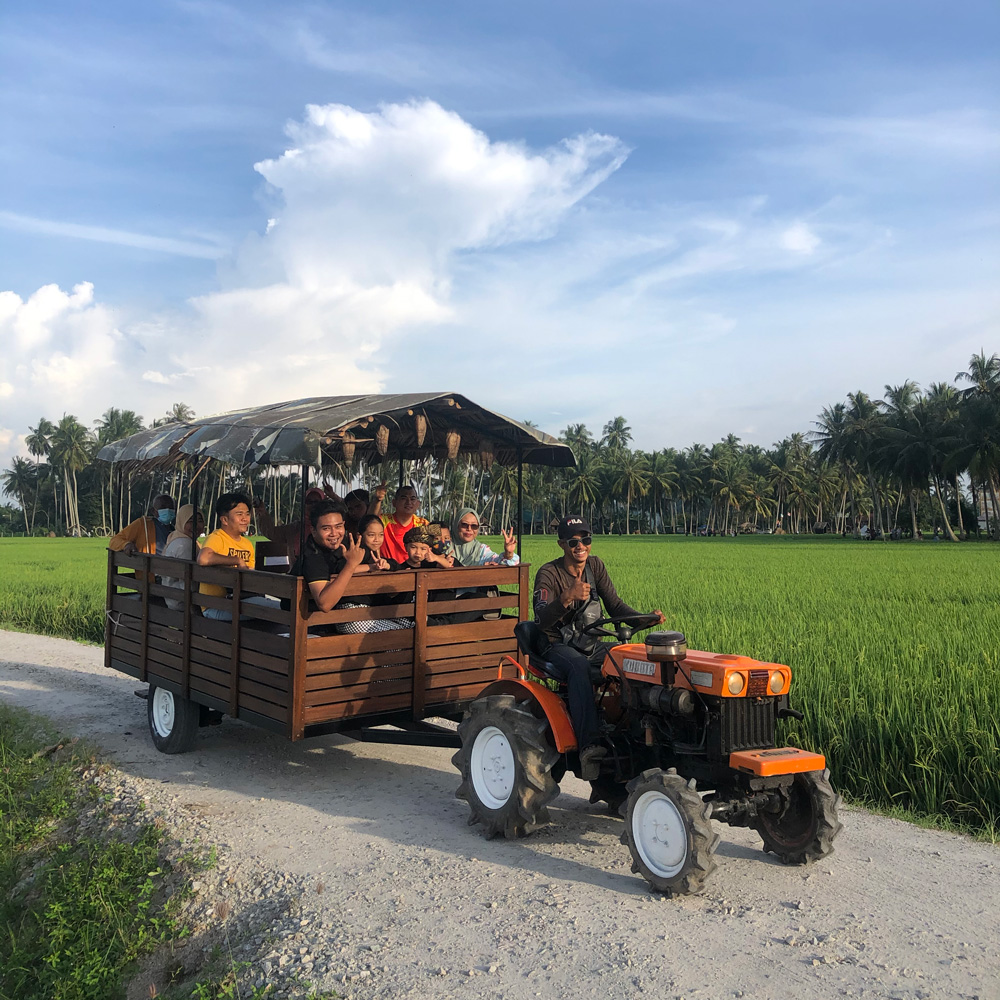 Tram Tour
You can enjoy a tram tour with your kids, friends and family. You will love this tour to feel more natural with calm with serenity.
Tropical Fruits Farm Tour
At Kampung Agong you can get a tour of tropical fruits farm as a coconut farm and others.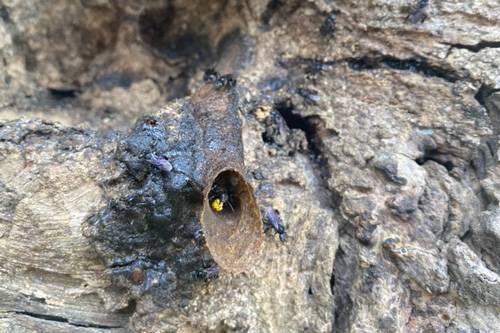 Stingless Bee Farm
Stingless bees are so important to our environment. You will be amazed at how incredible these little creatures are. We will explain about species that we have on our farm and hand on how to harvest stingless bee honey from their hive.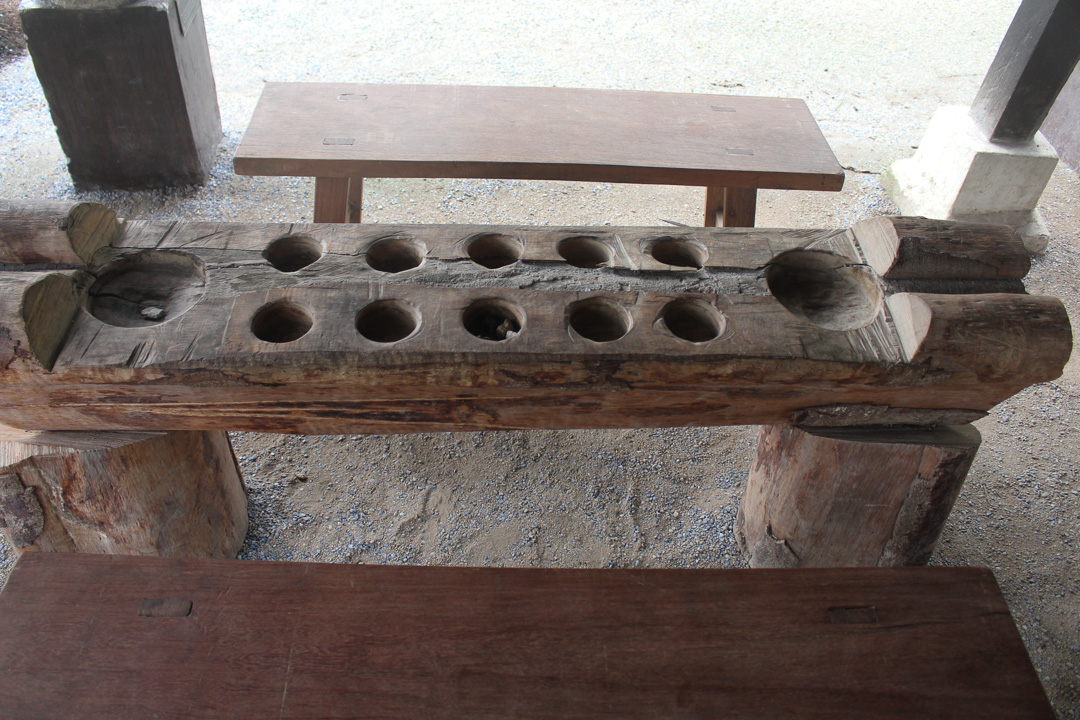 Congkak
At here you can experience the traditional Malay game. Normally is made of wood and usually people play congkak in their free time.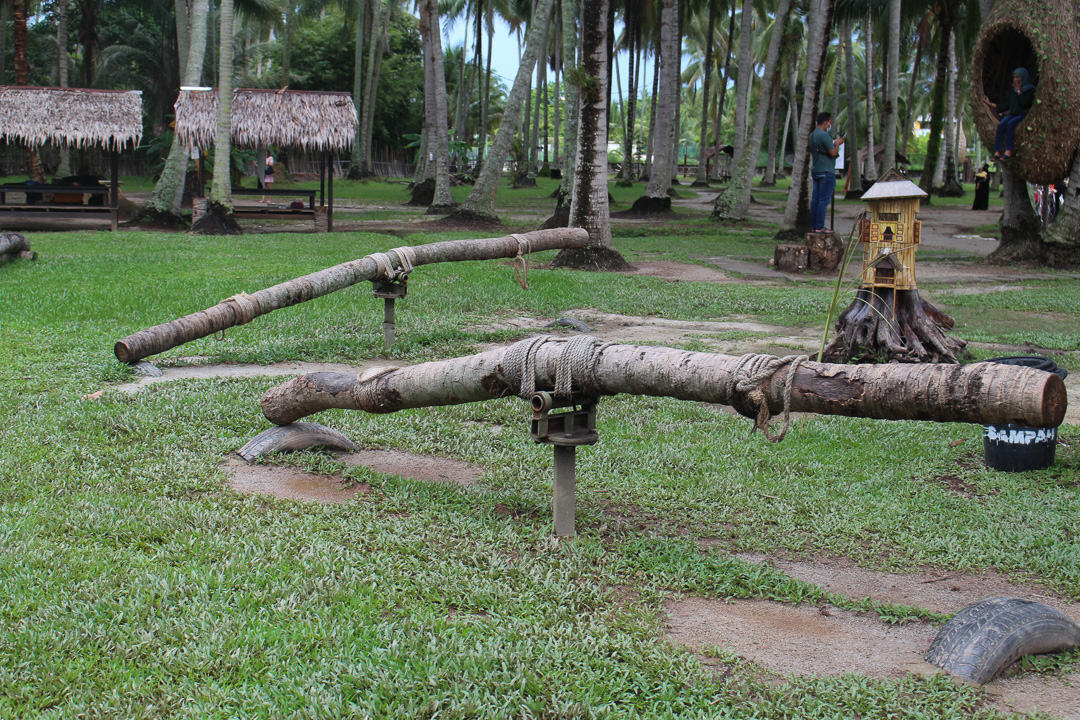 Seesaw (Jongkang Jongket)
Is a great childhood memory as a children's game, consists of a longboard with a tied in the middle and both ends can fluctuate. Our seesaw is made by our coconut tree.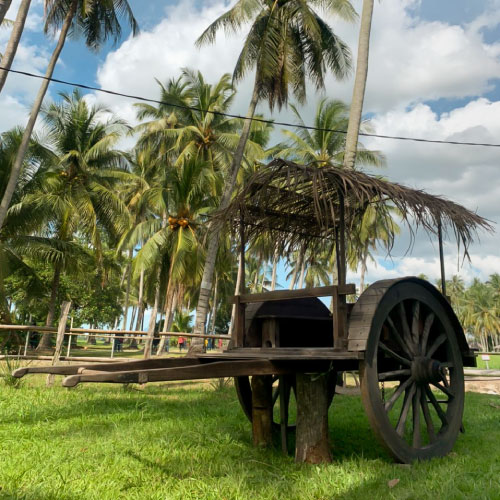 Ox Cart (Kereta Lembu)
This is our new attraction, a two-wheeled ox cart sculpture. It is a traditional vehicle since the mid-nineteenth century.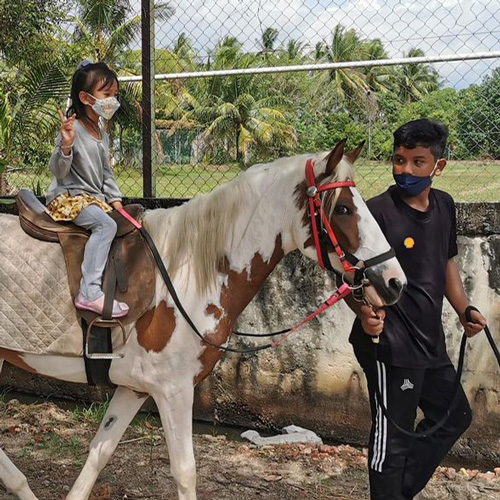 Horse Riding
For now, you can enjoy horse riding and take some photos with four little cute horses. Meet our new friend (horse) today!!! Puteri, Bushra, Uncle Lucky and Snoopy.