Introduction To Horses:
The horse is one of the most beautiful and graceful animals on planet earth. They are tall and have shining bodies. This domestic mammal also has a cool nature. It is a social and intelligent animal. Today, we found various breeds of horses, and each is different from the other.
Good News For The Visitors!
Now Kampung Agong got an exciting addition for its visitors. On December 7th, 2021, Kampung Agong got 5 different kinds of horses namely: Puteri, Bushra, Uncle Lucky, Snoopy and Princess Appalosa. Puteri is the very first horse to come to Kampung Agong.
The tourist that comes to enjoy the refreshing atmosphere of Kampung Agong can also have a good time with horses.
Final Thoughts:
Kampung Agong is blessed to have these 5 different and wonderful kinds of horses. A large number of tourists come to meet them and spend time with them. You should also come to experience the great horseback riding.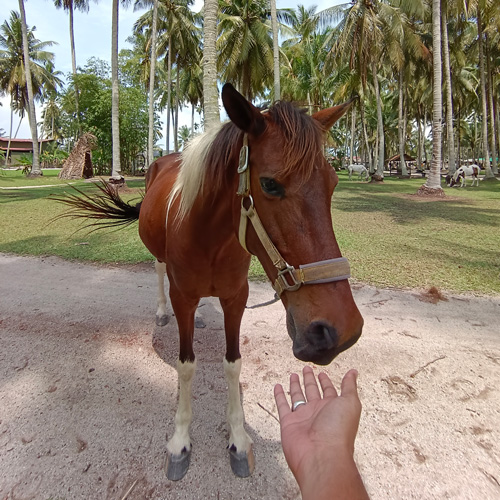 For Booking A Horse Packages Are As Follows:
What Include:
1 Hour (Monitored By Jockey.)
Feeding (Timothy Hay & Carrot.)
Price: RM80.00
What You Can Do:
You can capture beautiful photos with the horse. Capture your friend's photos while riding on the horse. You and your family can also make beautiful moments with the horse.
TNC Apply.
For safety reasons, you should follow Jockey's instructions.
For more information kindly contact us.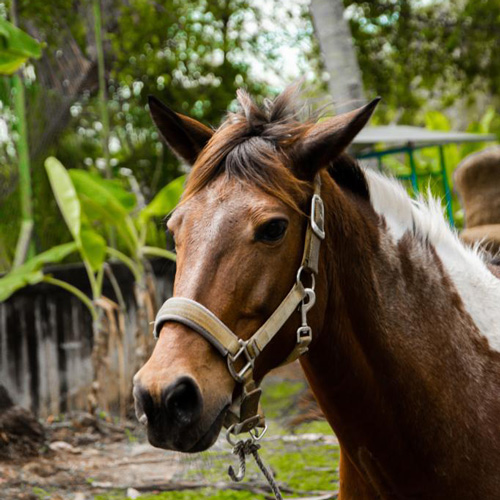 Puteri
Date of Birth: 11/7/2016
Place of Birth: Malaysia
Colour: Brown
Nature: Warm and calm.
Description: Cool and tall horse. Very friendly
Breed: KKC. The horses of this breed are quite tall and have long necks. They walk with grace and mostly come in black or brown colour.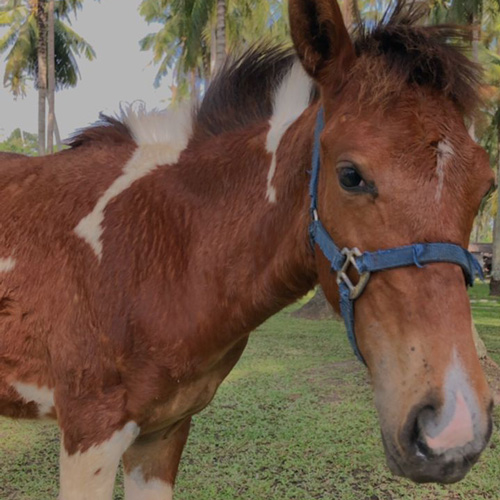 Bushra
Date of Birth: 2/7/2021
Place of Birth: Malaysia
Colour: Brown
Nature: Warm and calm.
Description: Hot temper actually but it is a socialize
Breed: Little horse (KKC) The horses are very grateful for their appearance and are mostly black or brown. They Little horse has a hot temper but only when it is frustrating.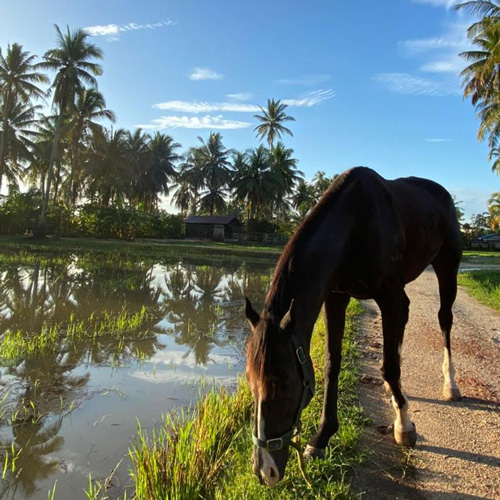 Uncle Lucky
Date of Birth: 23/5/2013
Place of Birth: Singapore
Colour: Black
Nature: Cool and smart.
Description: Easy to handle. Friendly nature, very intelligent and athletic, learn very quickly.
Breed: Ex-Race. The horses of this animal are retired from racing due to some injury or some disability.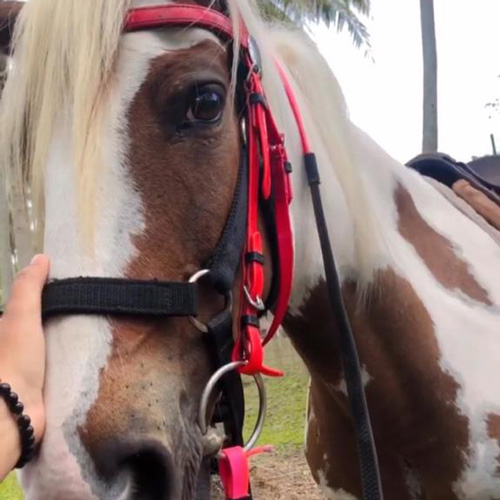 Snoopy
Date of Birth: 13/2/2019
Place of Birth: Malaysia
Colour: Snoopy white
Nature: Cool and moody.
Description: Snoopy has beautiful eyes. It is also social.
Breed: Paddy KKC The horses of this breed are quite tall and run very fast. It is excellent for riding.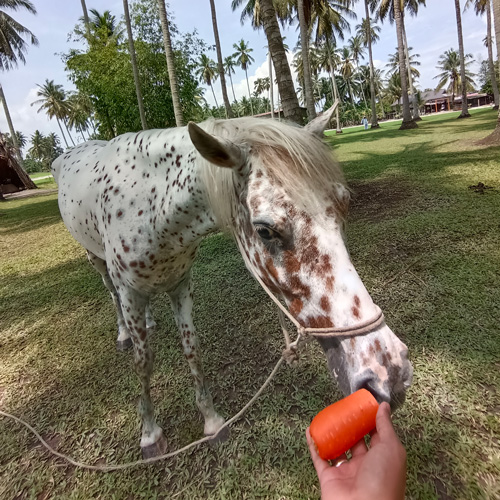 Princess Appalosa
Name: Princess Appalosa
Date of Birth: 3/10/2019
Place of Birth: Malaysia
Colour: Brown spots
Nature: Cowardly and shy.
Description: Love to eat food and very shy horse. But love to play around.
Breed: Appalosa KKC.