Our Menu
Explore Local Food And Drink
The uniqueness of the food in this Kampung Agong is based on traditional food as well as natural drinks made from coconuts. The uniqueness of the food at Kg Agung is that it consists of a variety of traditional foods and original drinks made from the coconut fruit.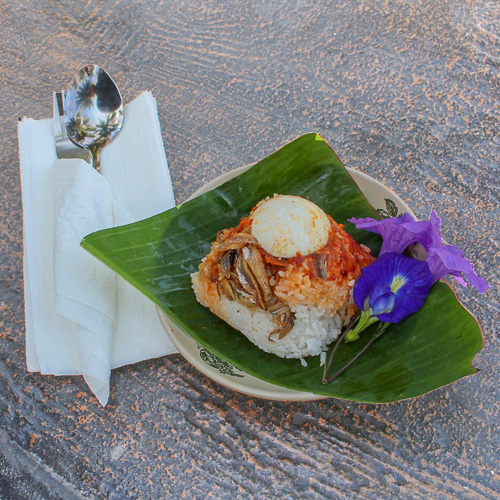 Nasi Lemak
Traditional Malay food is the main menu early in the morning for Malaysians. Complete rice with a half-boiled egg and garnished with anchovies and sauteed sambal from the villagers. The speciality of this nasi lemak is cooked using coconut milk.
Laksa Penang
Laksa sauce mixture made from a combination of torch ginger flowers and fresh fish stew will make the laksa sauce even more delicious. If want a spicy laksa sauce, can add some chilli to make it spicy or can add ketchup to make the sauce taste sweet.
Penang Meat Soup Vermicelli "Bihun"
Using original soup spices and fresh meat as well as an additional menu which is salted radish as a complement to the taste. "Bihun" soup has its own chilli which is chilli soy sauce to add more spiciness to the soup.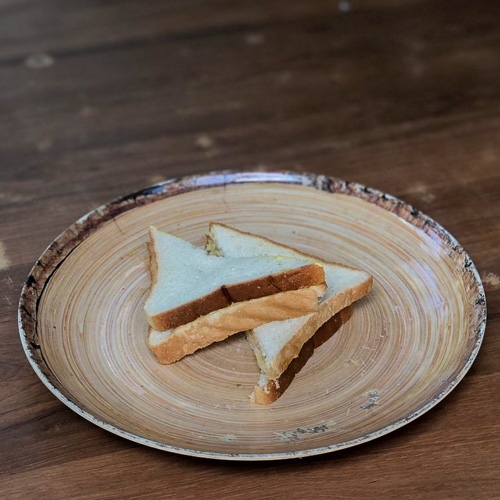 Toast
Baked hot and crispy when eaten in the morning. This toast uses kaya as jam as a seasoning. If not interested in kaya jam, it can replace with sugar and butter.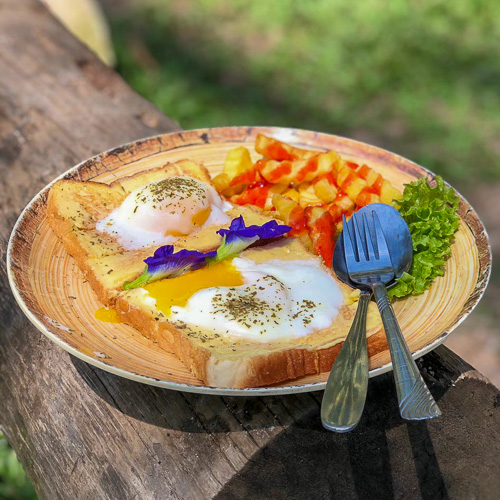 Scrambled Egg Bread
For those who like American breakfast, this can be a good breakfast in the morning. This combination is so good. A combination of toasted bread with half-cooked eggs and fried potatoes.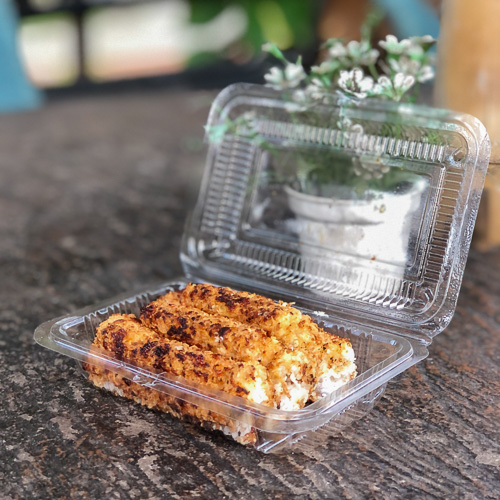 Dangai Cake
This dangai cake is a food of ancient people that is almost extinct, only the villager knows how to make dangai cake. Made from young coconut filling and sago flour makes it tastier and softer when eating.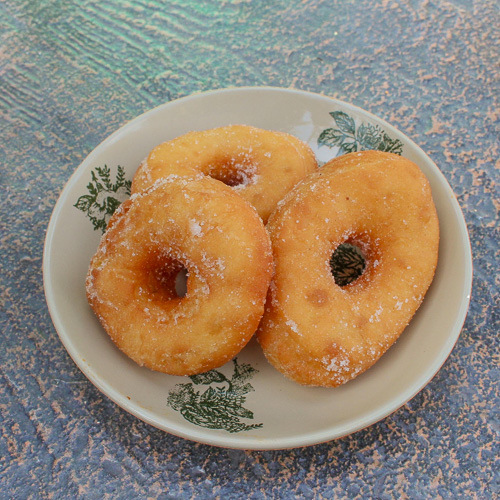 Doughnuts
The filling is soft and fluffy when eaten. Doughnuts are also used as a snack or to complement sweets in food.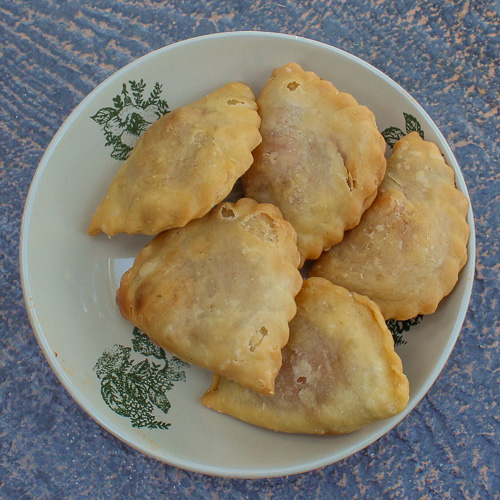 Potato Karipap
Can taste the curry spice and potatoes when eating. The crispiness on the outside will make it tastier when eating. Crispy belt with a bit of spiciness and a great tea-time treat.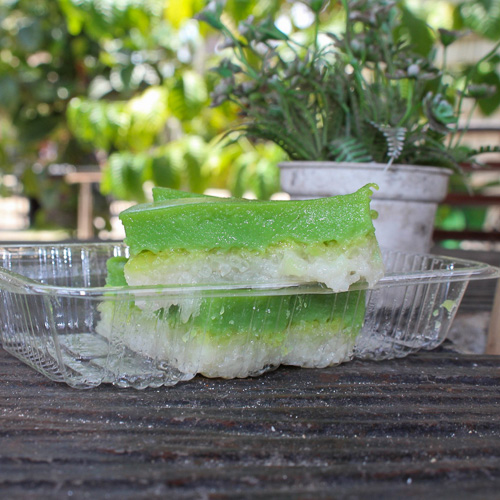 Seri Muka Pandan
This dessert consists of two layers. The first layer is a mixture of coconut milk and selected ingredients. The second layer consists of fatty glutinous rice which produces a creamy fat taste on the glutinous rice part.
Coconut Shake / Coconut Shake Honey Lemon
The use of coconut water and coconut filling fresh from the tree without artificial flavouring will make the drinks at Kampung Agong delicious. Can add vanilla ice cream to make the coconut shake even more delicious.
Coconut Jelly
Made from water and coconut filling without mixing water to produce the original coconut taste.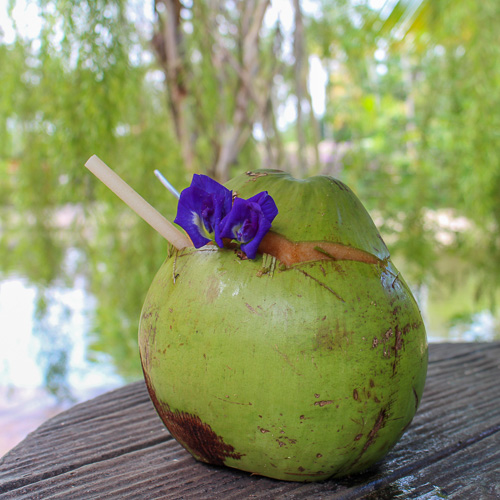 Original Coconut Drink (Kampung Agong Special)
Drinks of young coconut fruit are organic and rich with their own properties and are good to drink when hot.